Wednesday, July 3, 2013

OUR PRODUCT LINE


Premium Display, Sound, Streaming, and Sound Tuning All Rolled Up in One.
Introducing the ultimate high-end receiver from the TuneIt™ family that continues the Alpine heritage of premium sound quality for true car audio enthusiasts. With the new Alpine TuneIt app, become your own sound-tuning expert all the while staying connected to your social media profiles.





Overview
50 Watts x 4
3 Pre-Outs (4V)
Three-line Full Rich LCD display
TuneIt App Ready
BT Plus; Advanced Bluetooth® wireless technology with Audio Streaming
Works with Pandora® internet radio for iPhone® and Android™
Built-In HD Radio™ receiver
SiriusXM Satellite Radio Ready
24-Bit DAC
Quad-Illumination
Made for iPod and iPhone
App Direct Mode
Rear USB Input
9 Band Parametric EQ
KTP-445A Power Pack capable (sold separately)
TuneIt and Share It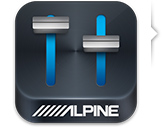 TuneIt is an easy-to-use sound-tuning app that also offers Facebook notifications. Download the free app onto your iPhone or Android smartphone and create a user profile about your vehicle and Alpine sound system. Follow the simple TuneIt graphical instructions to adjust sound settings for your specific vehicle or choose from pre-made settings in the database. Settings that can be adjusted include Time Correction, Parametric EQ, Crossover, and Media Xpander. You can make and save up to 100 different sound settings in your account, which is helpful if you want various settings to use for specific types of music. Share your settings and get rated on your tuning skills, plus try out and rate settings made by others. The more active you are, the higher your profile status progresses within the app. Download the TuneIt App from the App Store or Google Play.
Made for iPod® and iPhone® – Including iPhone 5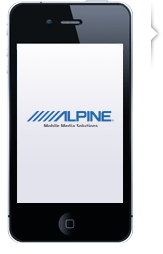 It's convenient to control your iPod or iPhone music in the car – enjoy seamless operation of your iPod in addition to full control of all your favorite media sources. Control all search options of your iPod directly from the CDE-HD149BT via Playlist, Artist, Album, Song, Genre, Podcast or Composer. The USB connection allows for high-quality iPod playback and delivers an even faster access speed so you'll find songs as quickly as you expect to find them on your iPod.
Find it Fast with Quick Search and Alphabet Search
Get access to and control of all the songs from your iPod or iPhone right from the head unit! Large music libraries are no problem with a faster connection speed. With Quick Search featuring Alphabet Search, you can easily scroll through long lists of music by skipping through the letters of the alphabet. Once you find the letter you want, you can jump to the exact song! With so many ways to listen to thousands of songs, now you can get super-fast access to Playlist, Artist, Album, Song, Podcast, Genre and Composer.
App Direct Mode
Listen to even more music from your iPhone or iPod with App Direct Mode. This new feature offers basic app control (Play, Pause, Track Forward, Track Back) and displays metadata directly on the head unit from numerous third-party apps so that you can enjoy your drive even more and expand your listening choices without fumbling with your phone.
BT Plus, Bluetooth Hands-Free Calling & Audio Streaming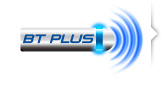 Don't fuss or fiddle with your phone and say goodbye to uncomfortable headsets and earpieces. Most importantly, stay focused on safe driving. The CDE-HD149BT is equipped with Bluetooth wireless technology so you can carry on your phone conversations in the car without additional adapters.
Easy Audio Streaming, Even with iPhone iOS 6x
Do you have a large music library on your phone? The CDE-HD149BT can stream and control your phone's music via Bluetooth, A2DP and AVRCP profiles. Want to listen to your iPhone without plugging-in? Stream your music via Bluetooth. Whether you have music on your iPhone locally, on iTunes Match or select third-party audio apps, the CDE-HD149BT can stream your tunes!
Microphone Included

This unit comes with all that's needed for Bluetooth convenience. The CDE-HD149BT comes with a tuned microphone that's engineered to reduce noise interference and feedback. This allows optimal placement in your car, for the best possible sound quality.
Making, Taking Calls & Call Waiting
Making and taking phone calls has never been more convenient. You can set up your cell phone/head unit to automatically answer your calls. Use the supplied microphone to speak, and then listen through your car's speakers. When a call comes in, your music mutes to carry the phone call. View caller information including Caller ID, Missed, Dialed, and Received calls right from the head unit display. If you receive a second call, you can have the first caller wait momentarily by pressing "2" for call waiting mode. Once both calls are finished, the mute for music is deactivated. This truly makes the transition from your phone calls to music enjoyable and convenient. You can even use the CDE-HD149BT's preset buttons to quickly jump through your phone book, making navigation through large phone books much faster.
Hands-Free Calling Sound Customization
To bring sound balance to your hands-free experience, you can adjust the CDE-HD149BT's mic gain, phone output and ringtone volume. If that's not enough, there are five sound quality settings to choose from to get the balance just right for you. This flexibility will make your phone calls a pleasurable experience.
Steering Wheel Control
If your car has factory Bluetooth steering wheel controls, then it will also control your new CDE-HD149BT's built-in Bluetooth. Or, control your head unit right from your factory installed steering wheel controls by adding a third party adapter. Use an adapter from popular brand names such as Soundgate or PAC to add this feature.